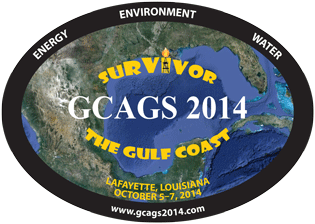 64th Annual Convention
Gulf Coast Association of Geological Societies
and the Gulf Coast Section of SEPM
Survivor
-The Gulf Coast-
October 5-7, 2014
GCAGS 2014 hosted by:
The Lafayette Geological Society

Visit the 2014 Convention Website!
Download Our Sponsorship Form
Announcement Brochure
Online Registration Now Open!
Pre-Registration Early Discount Deadline: Aug. 17th!
GCAGS Journal is NOW Available!
---

---

Other Gulf Coast News
Be a Judge! Volunteers Needed!

---

Congratulations to the 2013 GCAGS Convention Award Winners!

---

2014 GCAGS Faculty and Student Grant Programs
The GCAGS Grant Program has added a new Faculty Grant Program in addition to the Student Grant Program. The Faculty Grants will consist of two awards, one for $10,000.00 and one for $5,000.00 respectively.

The Student Grant Program remains the same with a maximum of $2,000.00 per award. Awards will be made on the basis of originality, application of geologic principles, quality and clarity of the written proposal, the relevance of the research to Gulf Coast Geology, and the merits of the applicant.
---

Member Societies
Alabama Geological Society - Asociación Mexicana de Geólogos Petroleros [AMPG] - Austin Geological Society - Baton Rouge Geological Society Corpus Christi Geological Society - East Texas Geological Society - Houston Geological Society - Lafayette Geological Society -
Mississippi Geological Society - New Orleans Geological Society - Shreveport Geological Society - South Texas Geological Society -
Southeastern Geological Society
---

Wanted:  Scans of interesting photographs from early GCAGS annual meetings/conventions.
It would be great if each society could provide at least one photograph from one of their early hosted meetings. If you have any photographs, please scan and email (or snail mail) those photos to Jeff Spencer (GCAGS Historian) at spencerj320@gmail.com or mail to Midstates Petroleum Co., 4400 Post Oak Pkwy., Suite 1900, Houston, TX 77027.
Please let him know if you want anything returned.
---
2014 AAPG International IBA Competition
University of Louisiana at Lafayette takes First Place!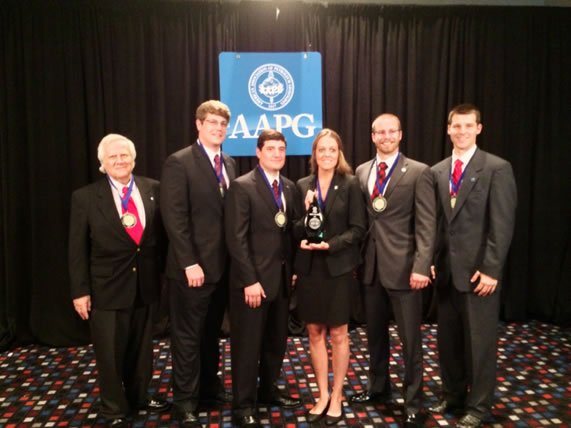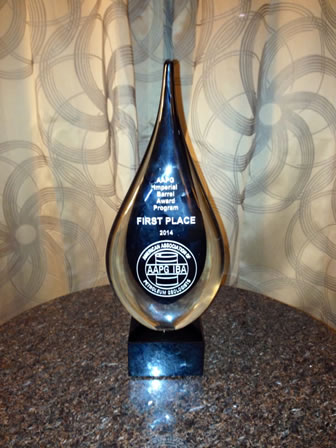 (left to right) Dr. Brian Lock, Sam Ely,
Jordy Babineaux, Jolie Helm, Nick Geyer, Daniel Sutton
The Gulf Coast Section has taken First Place three times in the past four years!